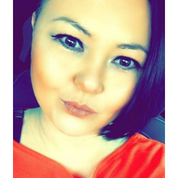 Katherine Woods
My name is Katherine Woods and I reside in Tuscaloosa, Alabama (Roll Tide).  I joined Bryce Hospital, a local psychiatric facility, as a Mental Health Worker in October 2020.   Prior to working at Bryce Hospital, I was a Consulting Revenue Cycle and Credentialing Manager in Birmingham, Alabama. Over the years I have held several positions that range from Insurance Coordinator, Prior Authorizations, Transcription, Medical Coding of inpatient and outpatient records, Registration Manager and HIM Director.  I have worked in several rural healthcare facilities and specialize in medical necessity.

During my time in rural healthcare, I have helped facilities maintain their yearly Medicaid funding ($345,000.00 +) to continue providing the best healthcare possible.  My values are pretty simple.
I believe in having good work ethics, giving no less than 150% each and every day and maintaining a good rapport with my co-workers and peers.  I am not a "beat around the bush" kind of person.  I believe in being straightforward and honest.  When I am not busy working, I enjoy spending time with my family.