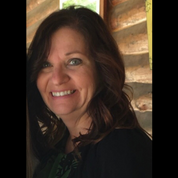 Barbara Jones
My name is Barbara and I have been in healthcare for over 30 years. I started working in hospital registration and have worked my way through data entry, payment posting, payroll, billing, coding and management. I was in management with a Home Health /DME agency for 10 years and 3 years of management with an EMS service.
I have been in behavioral health for over 10 years and believe this is where I am meant to be. I have certifications in medical terminology, billing and coding. I am currently working on a certification for Holistic Nutrition ( I have always had a love for learning). I am looking forward to my work and future here at Billing Specialist Services and being part of this wonderful team.
I enjoy cooking/ baking, gardening and preserving, and reading. My greatest love is spending as much time with my family and grandchildren as possible.