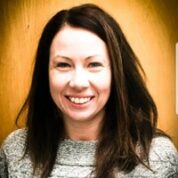 Dawn R. Udesen
AAPC Certified Professional Coder, Billing/Coding/Revenue Integrity Analyst
Dawn has comprehensive knowledge and experience with the entire Revenue Cycle Management workflow.
Dawn has progressive experience on many levels of the healthcare field over the last 15 years, ranging from work for small private practices with specialties such as pulmonary & sleep medicine, pediatrics and durable medical equipment to managing the revenue cycle for large healthcare organizations including Centegra Healthcare, Northwestern Medicine, and Cadence Healthcare.

Her personal interests are spending quality time with her family, working out, and cheering for the CHICAGO CUBS!
She is very excited to be joining the team at BSS!