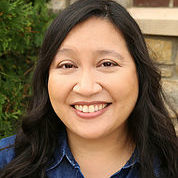 Shiela Schlee
Billing/Claims Specialist & Coordinator
Shiela Schlee joined Billing Specialist Services in 2014 due to the rapid growth it was experiencing.
Shiela is a graduate of the Medical Coding Billing program at the City Colleges of Chicago and has taken many medical courses throughout her lifetime.
After being a stay at home mother for nearly 20 years Shiela wanted to reenter the workforce and use her knowledge and her vast interest in the medical world and decided that medical billing would be the perfect fit.
Shiela prides herself on being extremely detail oriented.  She takes great care in making sure she follows through and that each client is treated with the same care and focus to create a seamless experience at Billing Specialist Services.  ​